Honoring the Hands Participants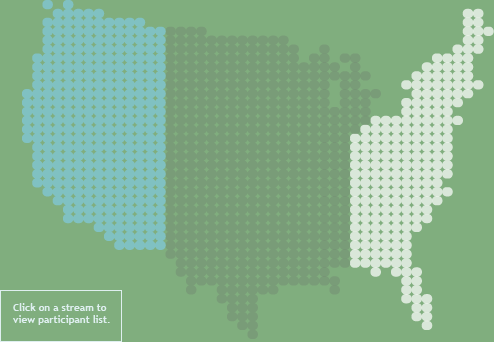 The Honoring the Hands Project features more than seventy interviews with the men and women who have been leaders and advocates in the Migrant Health movement in each of the three traditional "migrant streams," and from every region of the country. They include health care providers, outreach workers, health center administrators and board members, public health professionals, and, of course, growers and farmworkers themselves.
To browse through the list of participants, rollover and select a 'stream' on the map to the right.
Midwest Stream Participants